I'm Ashlee Galea, also known as The Hawaii Admirer.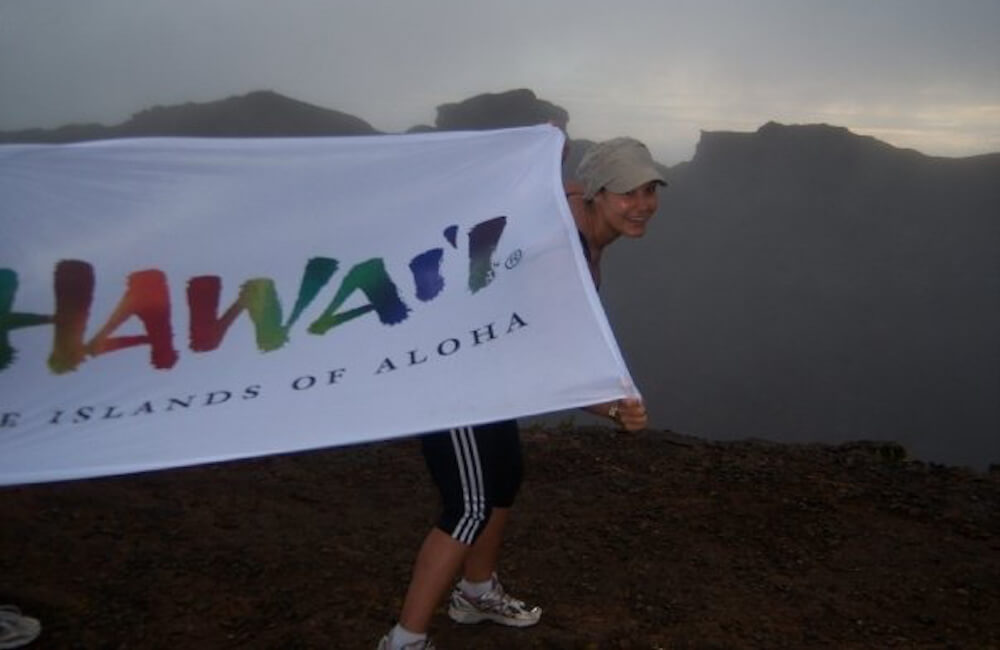 Here I am on my first trip to paradise!
In 2009 I landed my dream job as the Marketing Manager of Hawaii Tourism Oceania, later becoming the Country Manager for the Australia market.
I spent six years marketing the Hawaiian Islands as the ultimate holiday destination, educating travellers about the amazing experiences Hawaii has to offer.
With my head office in Honolulu, I flew to Hawaii regularly for meetings and events. I also led many famils, tours designed to showcase the best of the destination to travel agents.
I even appeared on Hawaii's local TV a few times, sharing the good news about the growing number of Aussies travelling to the Aloha State! Australian tourists to Hawaii have increased from 121,482 visitors in 2009 to 324,079 visitors in 2017.
Instead of getting Hawaii'd out I returned to the islands for vacation, again and again. By the end of 2015 I'd visited Oahu, Maui, Hawaii Island and Kauai multiple times, clocking up over forty trips.
I got to know and fall in love with Hawaii's people, place and culture. The experiences I had, the locals I met, the genuine spirit of aloha I felt, all touched me and influenced who I am today, a huge admirer of Hawaii.
This admiration turned into a longing to move to Hawaii… after a lot of investigation and hard work, everything fell into place. I'm now lucky enough to call Oahu home.
Today I work day-to-day in Hawaii's vibrant travel industry and enjoy being a "Superhost" of five-star rated Airbnb apartments in Waikiki.
The Hawaii Admirer is my passion project where I enjoy sharing insider knowledge about an incredible part of the world. I hope it helps you dream, plan and book the best Hawaii holiday possible!
RELATED >> Getting Started
SaveSave
SaveSave
SaveSave
SaveSave
SaveSave